The World Famous Islamorada Fish Company Restaurant is attached to Bass Pro Shops.
It's where I tried Alligator for the first time — It's on their menu, when it's in season.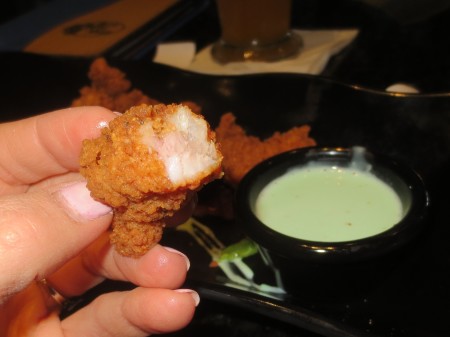 Alligator (pictured at top and above) is a bit tough — Its texture reminds me of Frogs Legs.
I had to try Alligator at least once — Done.  It doesn't taste like Chicken, as some say.
Other than that, we'd go back to Islamorada Fish Company just for its gorgeous aquarium.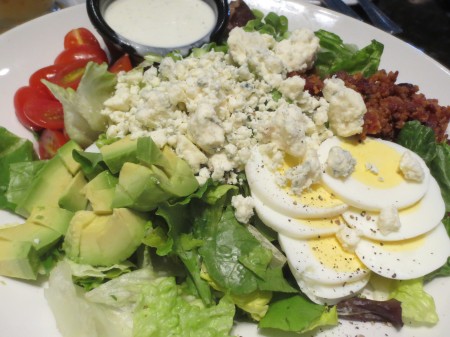 And the pictured Catfish Po Boy and Cobb Salad — Both were great with a giant Beer.
We LOVE Bass Pro Shops, which is more of an amusement park or museum than a store.
I'm not sure about all Bass Pro Shops, but Rancho Cucamonga has its own Fudge Shop too.