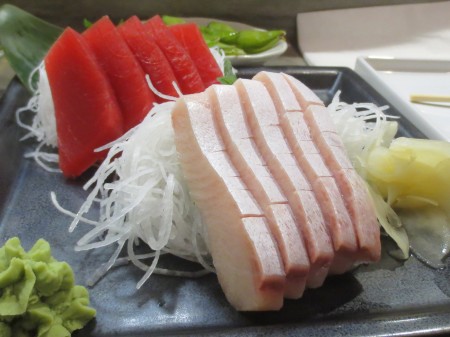 My husband says Dami Sushi & Izakaya is his new favorite Sushi place.  We were in awe over their Hamachi and Maguro (above) — Both were strikingly gorgeous, fresh and delicious.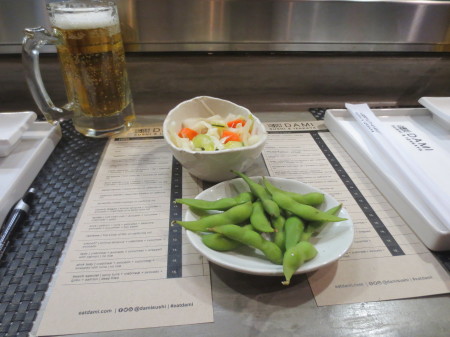 It's a hip place too.  I didn't take many photos, since most seats were full and I didn't want my camera to flash in people's faces.  We've dined at their Sushi Bar a couple times since they opened a few months ago.  We appreciate the promptly served Edamame and Pickled Vegetables.  Upon our first visit, we were served Miso Soup — A nice bonus that varies.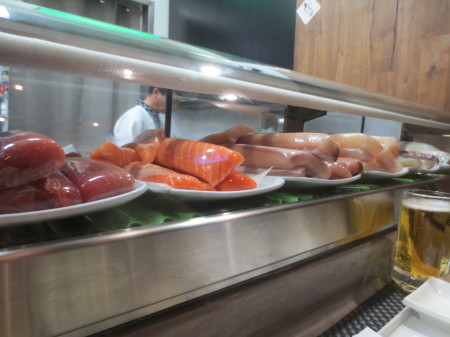 Everything that came out of the Sushi Bar this night looked like a work of art.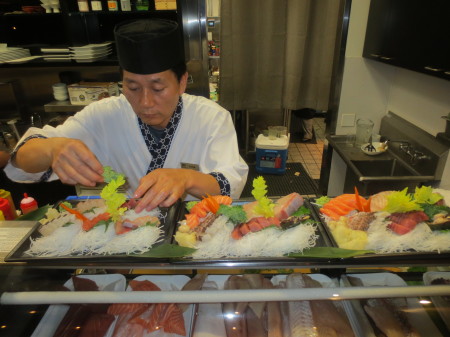 We had Dami Sushi's Beach Roll (below) — It's made with Spicy Tuna, Crabmeat, Avocado, Gobo and Salmon and is deep fried.  It has an enchanting combination of flavors.  It's not guaranteed that yours will look exactly like ours, but it'll be pretty and fresh.  They also have an extensive, GREAT sounding menu, with several listed items I'd love to try.  See MENU.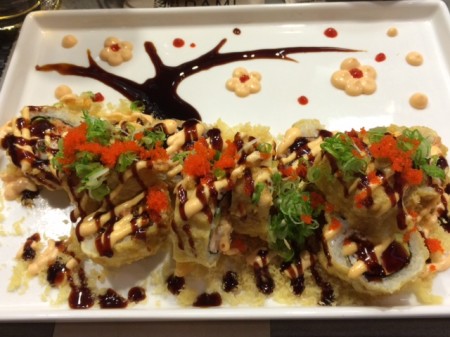 Izakaya — A Japanese drinking establishment that serves food to accompany the drinks.  A tavern or pub for after work gathering for drinks and small dishes to share.  Dami does it well.
Dami Sushi & Izakaya is at the Village Circle on Beach in Buena Park — Open 5 to Midnight.
02/12/15 Update:  The property is under new ownership and it's now called Ki Sushi Sake Bar — See report here.