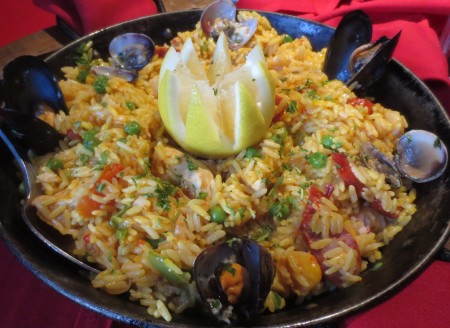 It was great to be back at Alegria Cocina Latina in Long Beach.  I have old memories there.  It's probably been over 15 years since I've been to Alegria and it looked just as good, if not better than I remember.  It has new owners who continue to care for and enhance it.  I've always liked the bright, multi-colored tile floor, stylish bar and outdoor patios, and their Sangrias of course.  Nobody does them better! A lot of care and time is put into making them.
They offer a Red, White and Seasonal Sangrias all the time.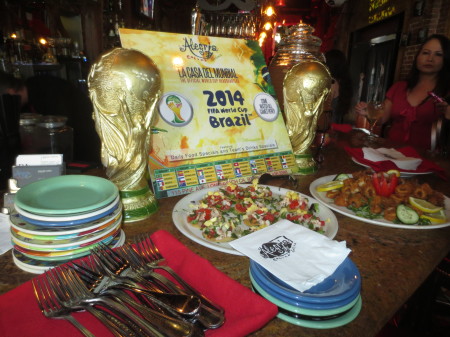 Alegria's cuisine is a fusion of Spanish, Mexican and Latin American flavors.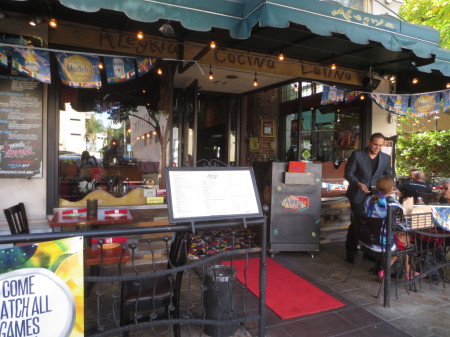 A portion of Alegria's patio is above and one dining area is set for a large party below.
We tried a few dishes, including Paella Valenciana (top) and Ceviche De Cameron (below).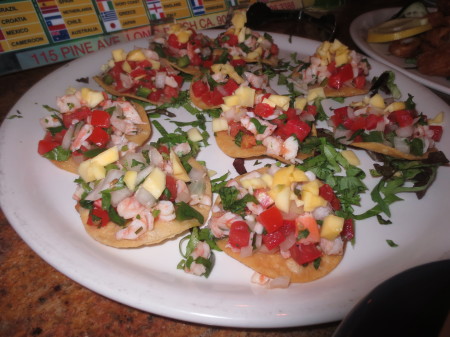 I liked the Red Sangria best and the guy looking at you below liked the White Sangria better.
They also have a Flamenco Stage with a band and dancers – You can watch, or dance too.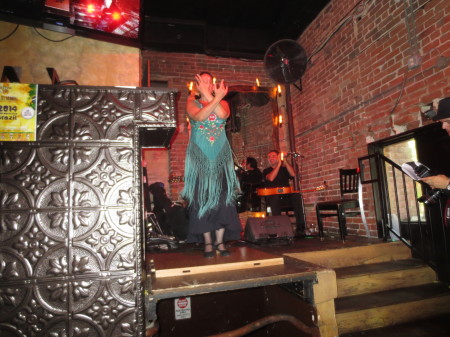 The Humitas Chilenas (below) was different and decadent — It's a Homemade Sweet Corn Tamale Soufflé with Shrimp and a Cayenne Cream Sauce.  I'd have it again next visit.
We enjoyed the El Gaucho too (below) — It's was quite flavorful and tender.
And it's literally called… El Grande Final! (below) — A platter of Alegria's bite-sized desserts.
My favorite was the Capirotada — Their Bread Pudding with Fruit and Nuts.
And yet in another room (below), a painting class was taking place — Very cool.
It's an occasional gathering at Alegria put together by Brushstrokes and Beverages.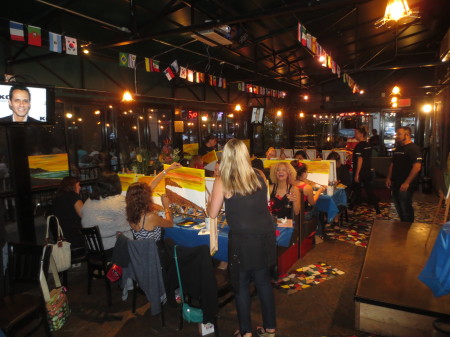 Pine Avenue has a lot to offer — New restaurants, long-time beloved ones and more.  Alegria included, there are countless reasons to spend time in Long Beach.  LOVE the LBC and miss it.