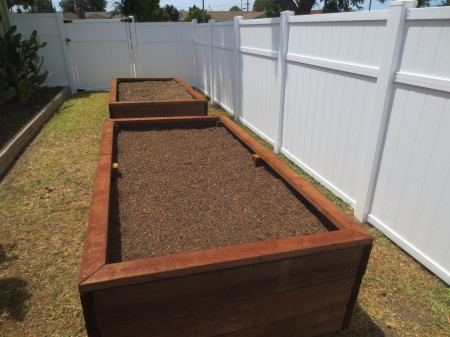 In two raised garden beds newly built by my wonderful husband and part-time Nibbles of Tidbits photographer, Matt, we planted seeds to grow Carrots, Radishes, Beets, Purple and Green Cabbage, Eggplant, Sweet Onions, Swiss Chard, Butter Lettuce, Broccoli and a Lettuce mix — I THANK him for making one of my dreams come true.  I've always wanted a vegetable garden and ideally hope to grow most food plants available to utilize and enjoy on a daily basis, but happily start here.
After only a few days we're seeing life — What a joy.
We've been excited to check and tend to them each day.  Much attention will be given.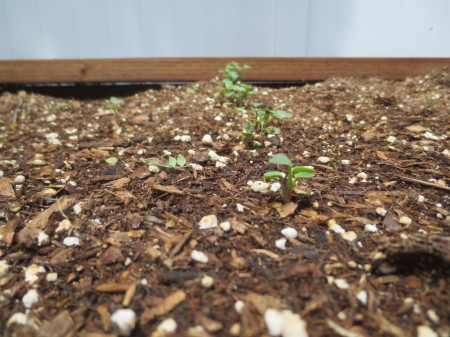 Check back to see how all develop — We're hopeful for free food.