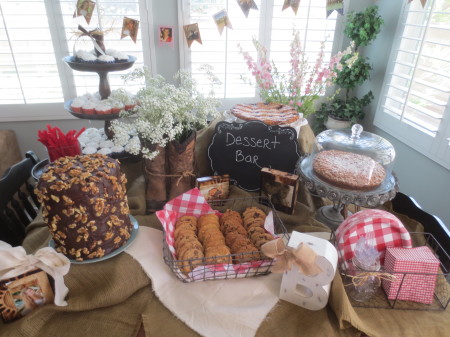 Congratulations Chef Niece Bailee of Kids in the Kitchen — She graduated from high school and had the BEST American-Western Themed Party I have ever seen.  It was stylish and delicious.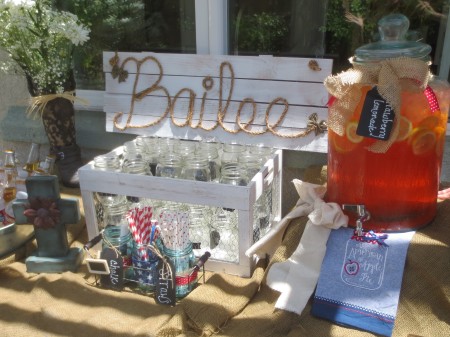 Her name was spelled on painted wood in rope, wild flowers were displayed throughout in cowboy boots, burlap was used as tablecloths, and photos of Bailee were perfectly peppered throughout.
Strawberry Lemonade was served in mason jars.
Homemade Tamales, Rice and Beans were served with a variety of fresh Fruit and Vegetable Salads, along with Chips & Salsa.  And there was an amazingly set Dessert Bar for all to enjoy.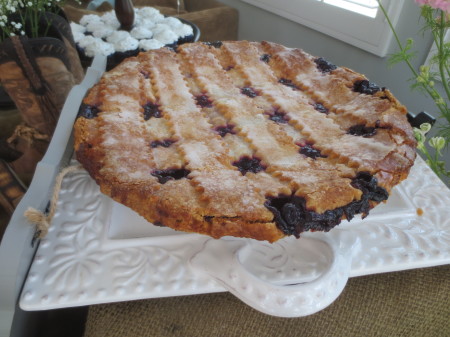 The Dessert Bar included Pies, Cakes and Cookies ready for the taking.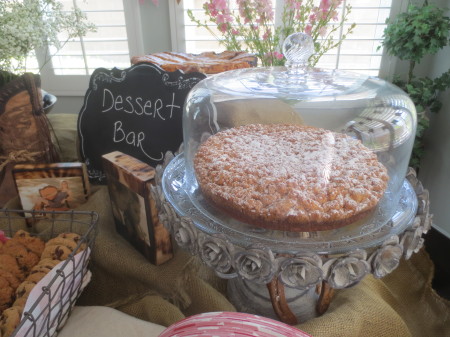 My only contribution to the party was the giant Mother Load Cake from Claim Jumper.
I took the easy way out while my sister's friends, especially Wendy, created most of what's pictured, which doesn't do all justice.  Wendy also decorated my Wedding Shower a while back and it was equally impressive.  She should start a business and charge for her chic helpfulness.
And perhaps it should be called Wonderful Wendy?!  Just a thought.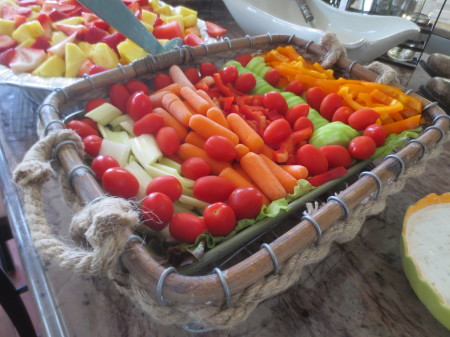 We're also very proud of Bailee (below with my mom) for her accomplishment.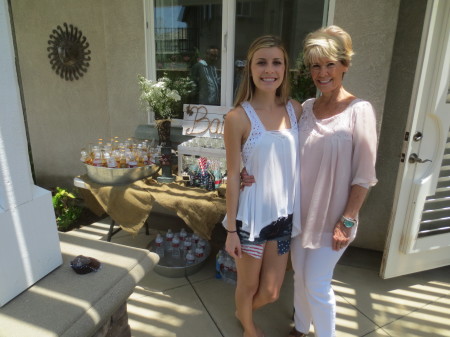 Love them!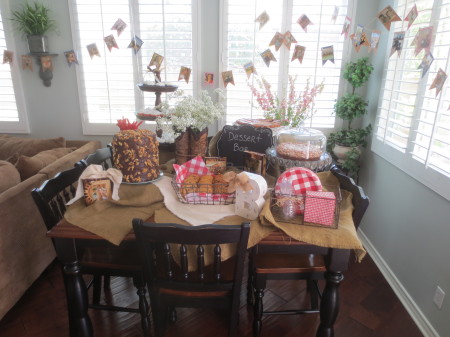 To top it off hand-made streamers with photos of Bailee growing up hung across the windows.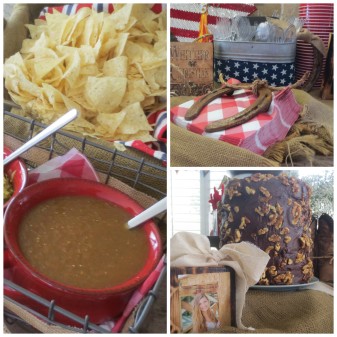 This had to be shared as great ideas for your next party