Bacon In Sequoia National Park & Trip Down Hume Lake Memory Lane.
We recently spent a night in Sequoia National Park and cooked up Bacon in the morning.
The trees are crazy amazing — It's so beautiful there, a minimal food angle gets it on here.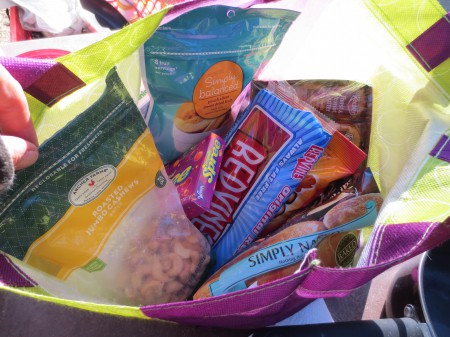 Bag of munchies (above) for our 5-hour drive to and from the park.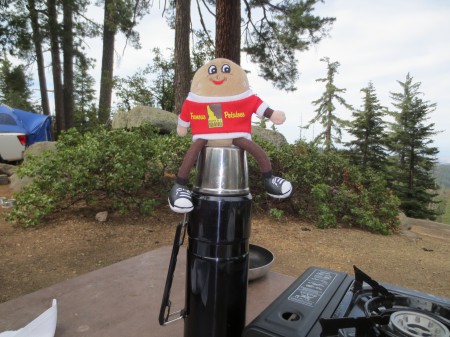 Coffee stayed warm in our thermos for days, guarded by a friend acquired one fine day.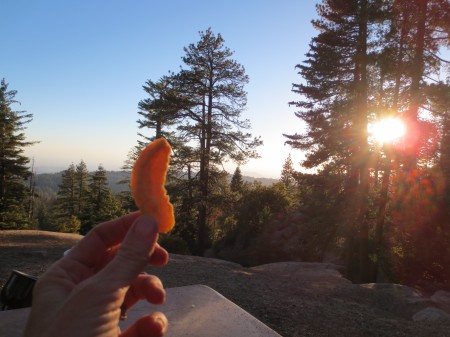 Spotlight on the Freeze Dried Peach Slices — Loved them and all freeze dried fruit.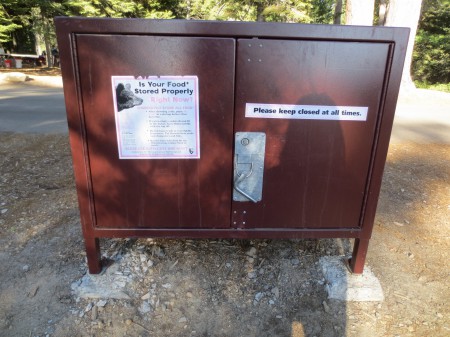 We properly stored food in our anti-bear storage locker and luckily didn't see any.
We camped in a great spot, aptly named Sunset — It's in the Grant Grove Area.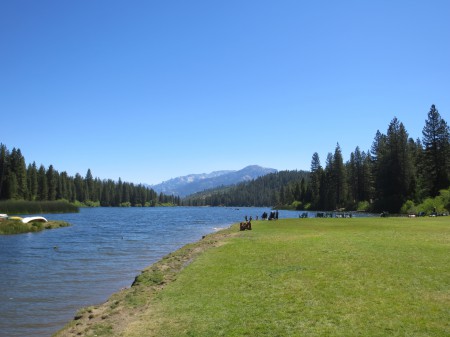 And we visited nearby Hume Lake, where I went to Summer Camp many years ago.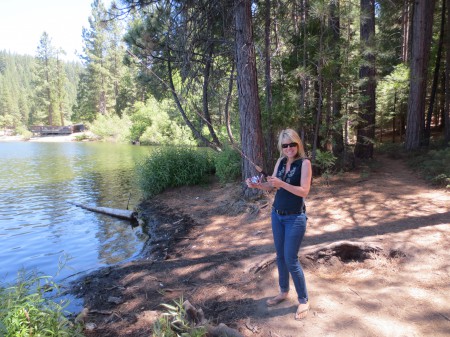 We fished along the banks and caught nothing but joy, and kayaked on the lake too.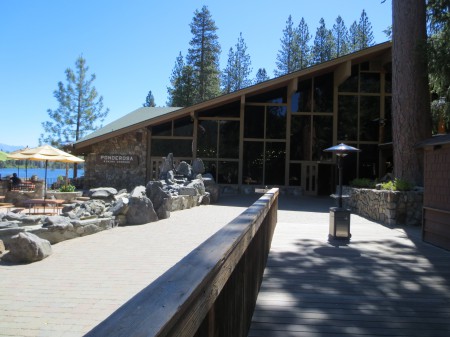 Pictured is the Mess Hall where I dined, one-week every Summer for 3 years while in HS.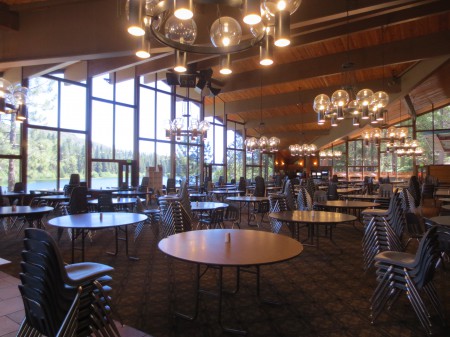 I have the best memories of my time spent at Hume Lake Christian Camp.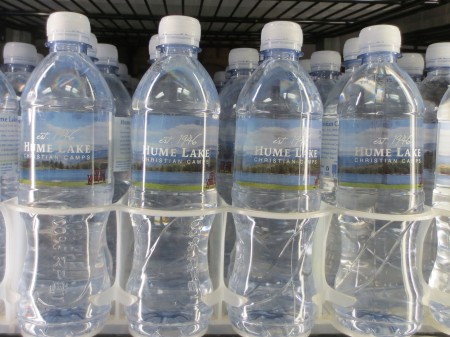 It was incredible to be back  — Thanks to my parents for sending me there many years ago.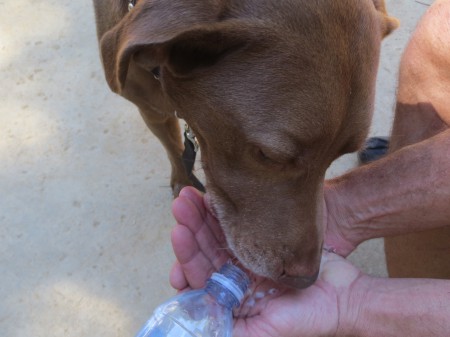 Special Water for Leon too — He's allowed to be with us in the park.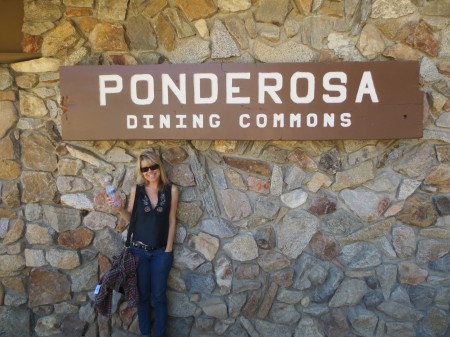 It was the Ponderosa Camp where I stayed, by way of First Baptist Church of Lakewood.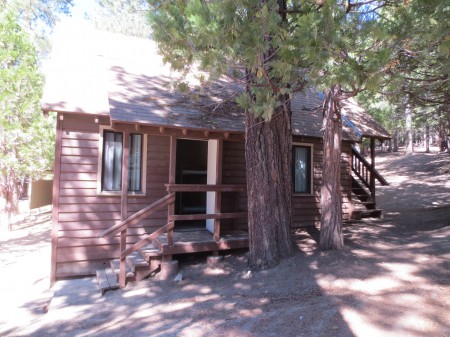 Cabin similar to one I once camped in (above) — I couldn't recall the exact one, two or three.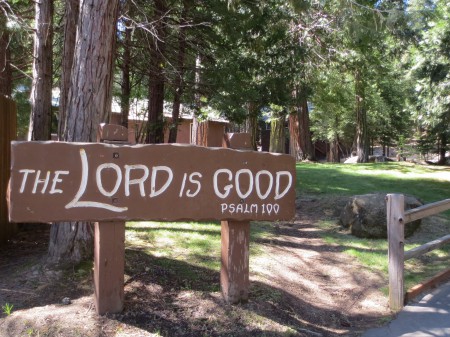 I never expected to go back — What a special treat to be here again.
Camp was in between groups, thus we were able to walk through all.
New kids were to be arriving the next day — Lucky for us.  More bear warnings are here.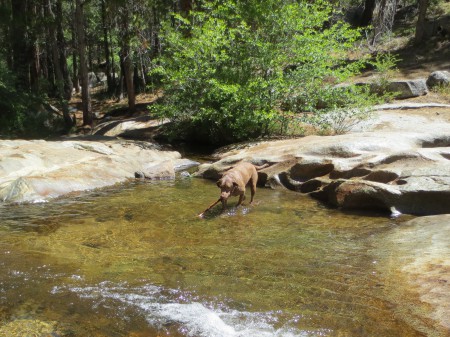 Coincidentally, Matt visited the spot (above) while in Boy Scouts and I did while at Hume Lake.
Views at Sequoia National Park are breathtaking every turn along the way.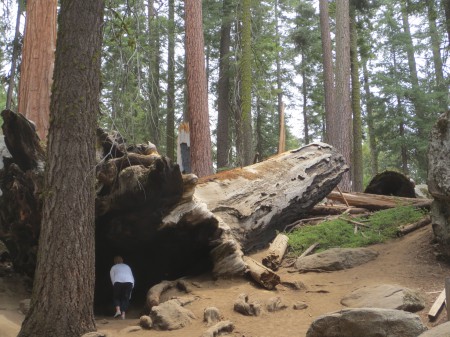 The trees are giant and absolutely magnificent — Thank you Lord.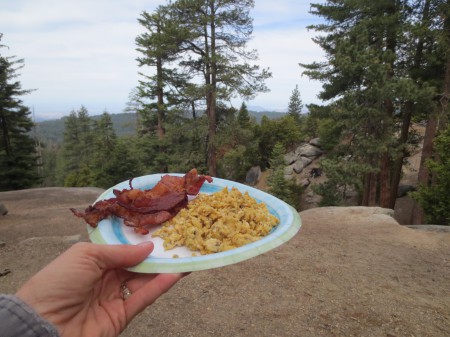 Bacon and Scrambled Eggs in a humbling place.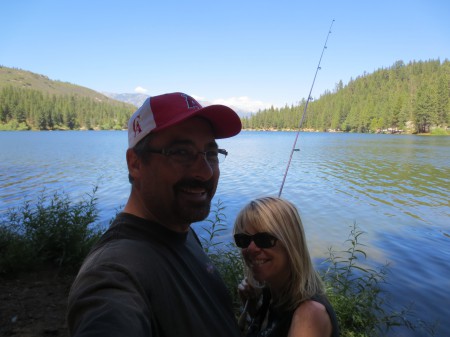 It's nice to be back and we'll go back again (and maybe catch fish).