Destination Queen Mary: A Progressive Dinner With Four Delicious Stops.
I'm still recuperating from the amazing FOOD and (mostly the drinks) to begin to recap our dinner in its entirety.  Queen Mary reps and staff were most hospitable to a group of media and bloggers as they lead us through a 3-Hour Progressive Dinner that started in the Observation Bar and ended in the Tea Room.  Check back to see what happened in between.
It was quite the send off — I was happy to be on the Queen Mary, since it's been a long time.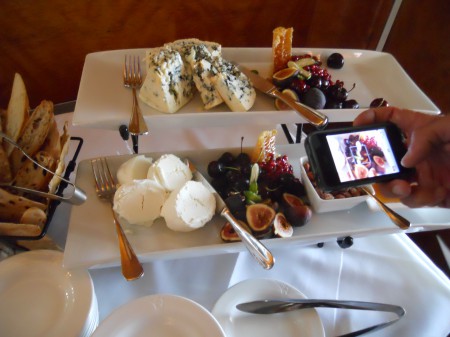 And all got better as we trekked on to Chelsea's Chowder House & Bar and Sir Winston's.