More Cheesecake Factory Food Photos HERE.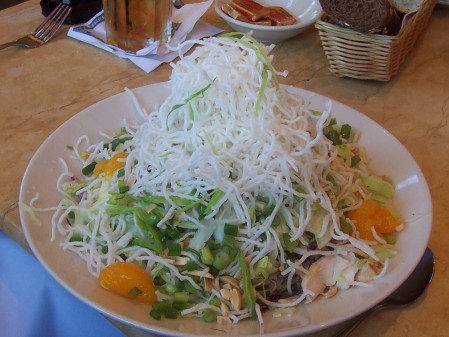 Can you believe this is a lunch portion Salad?  I love the large portions served at The Cheesecake Factory, even when they're supposed to be smaller.  Today we had the Chinese Chicken Salad, Barbeque Chicken Pizza, Crispy Artichoke Hearts and the Pasta Carbonara.
We enjoyed our meals, but found the Pasta Carbonara to be pretty bland and it needed more Sauce — However, with a little Salt and additional Sauce it was much better.  Nibbles of Tidbits has previously posted several Cheesecake Factory reviews and food photos.  Please see links below to view all.
MORE Cheesecake Factory Reviews & Food