Seasons 52: They Promise Nothing On Menu Is Over 475 Calories.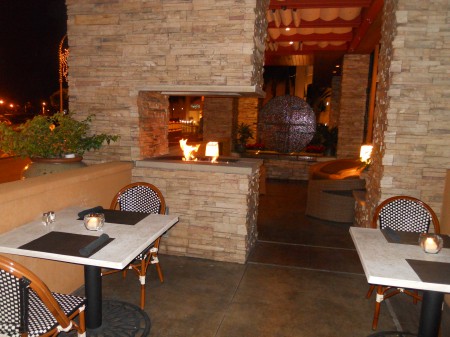 Seasons 52 food sure looks and tastes like it's over 475 calories, but they promise it's not.
First, a big thank you goes to our super awesome Server, Julianne and management for the Wine — Though there by default, at one point there was nowhere else I wanted to be.  I walked in feeling down about recent events and left well-fed, optimistic and confident.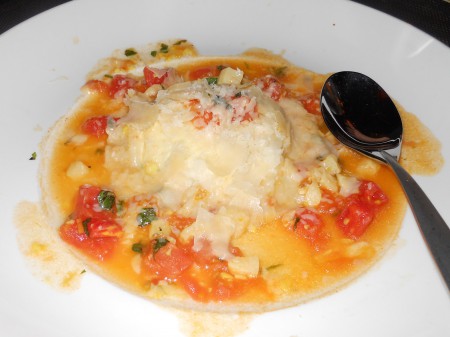 Just sayin' the service and food hit the spot this night, on the patio at Seasons 52 Fresh Grill.
We had Shrimp Stuffed Mushrooms, a Sonoma Goat Cheese Ravioli, Chipotle Shrimp, and Steak and Cremini Mushroom Flatbread — Their menu changes with the weeks and seasons.
Next time I'm saving room and time for the Mini Indulgences — They're so cute and look tasty.
The Mandarin Orange Cosmopolitan is superb and practically two with a second icy pour.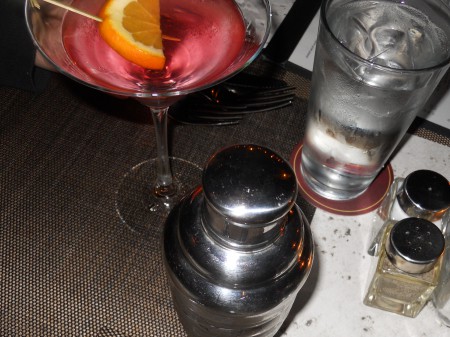 Outdoor patio view at Seasons 52, with heat lamps and a fireplace in December.
Seasons 52 occupies the space below The Capital Grille at South Coast Plaza.
This day I realized one's perception is equal to nothing on earth and all continues to be possible for the naive.  There's a Seasons 52, turn, turn, turn, and a time to every purpose under Heaven — A time to eat, a time to sleep, a time to leap, a time to bleeeeep, a time to get deep, a time to keep, a time to say more than a peep and a time to drive a Jeep. 😉