South Dakota State Cookie: School Kids In The Kitchen.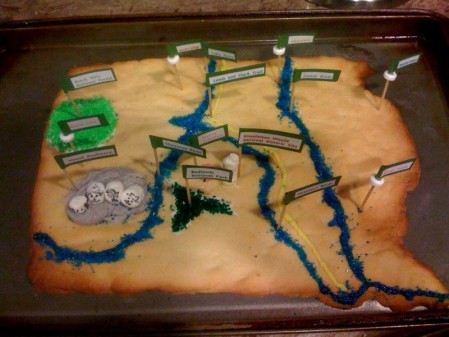 For a school project, Chef Lexi from Kids in the Kitchen made a State Cookie.  How fun is that!  The kids loved shaping the Cookies into their chosen states.  Lexi picked South Dakota, since she traveled there in a motorhome for vacation last year.  It's a little hard to tell, but Mount Rushmore is made of a mound of Frosting with 4 Marshmallows on top.  She drew on the faces with a marker.  Too funny — I love it.
Note:  Enlarge photo to see the South Dakota Cookie details better.