Taste Of Anaheim Preliminary Favorites Report.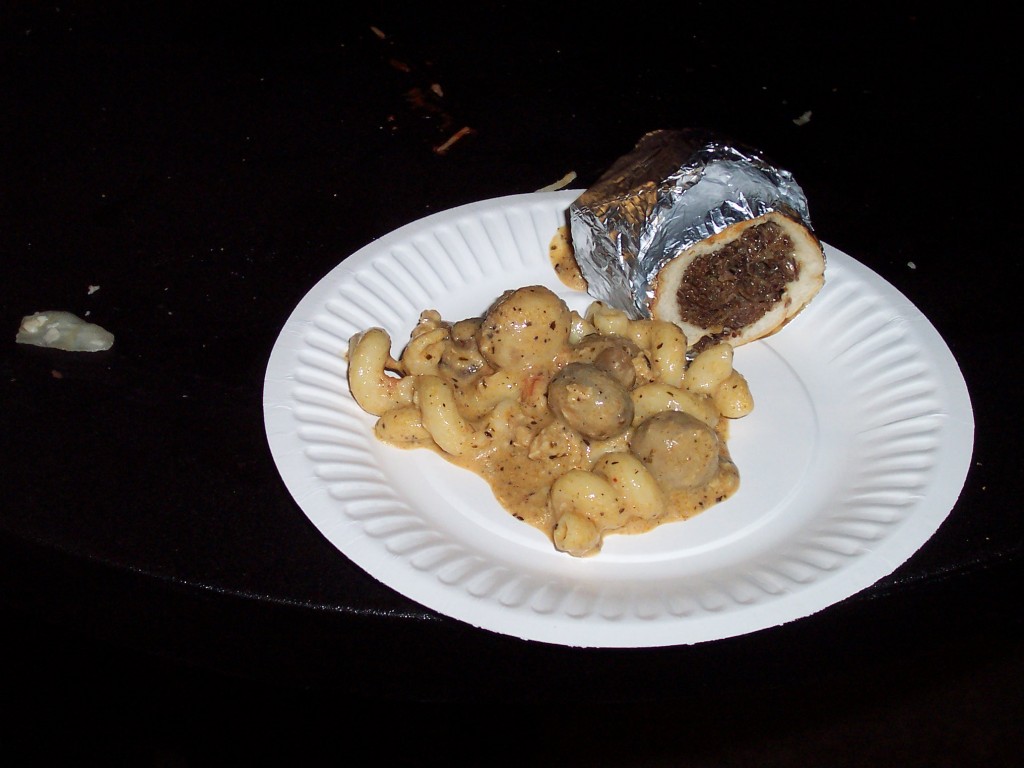 Tonight's Taste of Anaheim at 'The Shops at Anaheim GardenWalk' appeared to be a success.  Our favorites included the Philly Cheese Steak Sandwich and Blackened Chicken Pasta from Dave & Buster's, and the Crab Cakes from Bubba Gump Shrimp Company — The Sauce served with them was extra good.  Most restaurants did a great job.
We'll report the rest of the story soon.  Overall, the food was tasty and plentiful — All you can eat for $35 was a good deal and the lines weren't too long.  It was fun and we were full.
Bubba Gump: http://www.bubbagump.com/
Dave & Buster's: http://www.daveandbusters.com/
Taste of Anaheim: http://www.tasteofanaheim.com/TOA09.php?page=home.php