Since I live across the street and receive a bi-monthly coupon in the mail, I've been trying a variety of El Chinaco menu items.  This time it was Adobada (Spicy Pork) and Pollo Combination Plates, respectively shown here.
For more in-depth reviews of El Chinaco's food, visit ChristianZ's OCMexFood Blog, which reviews Mexican Food establishments all throughout Orange County.  His blog offers high quality, interesting and helpful information. http://ocmexfood.blogspot.com/search?q=el+chinaco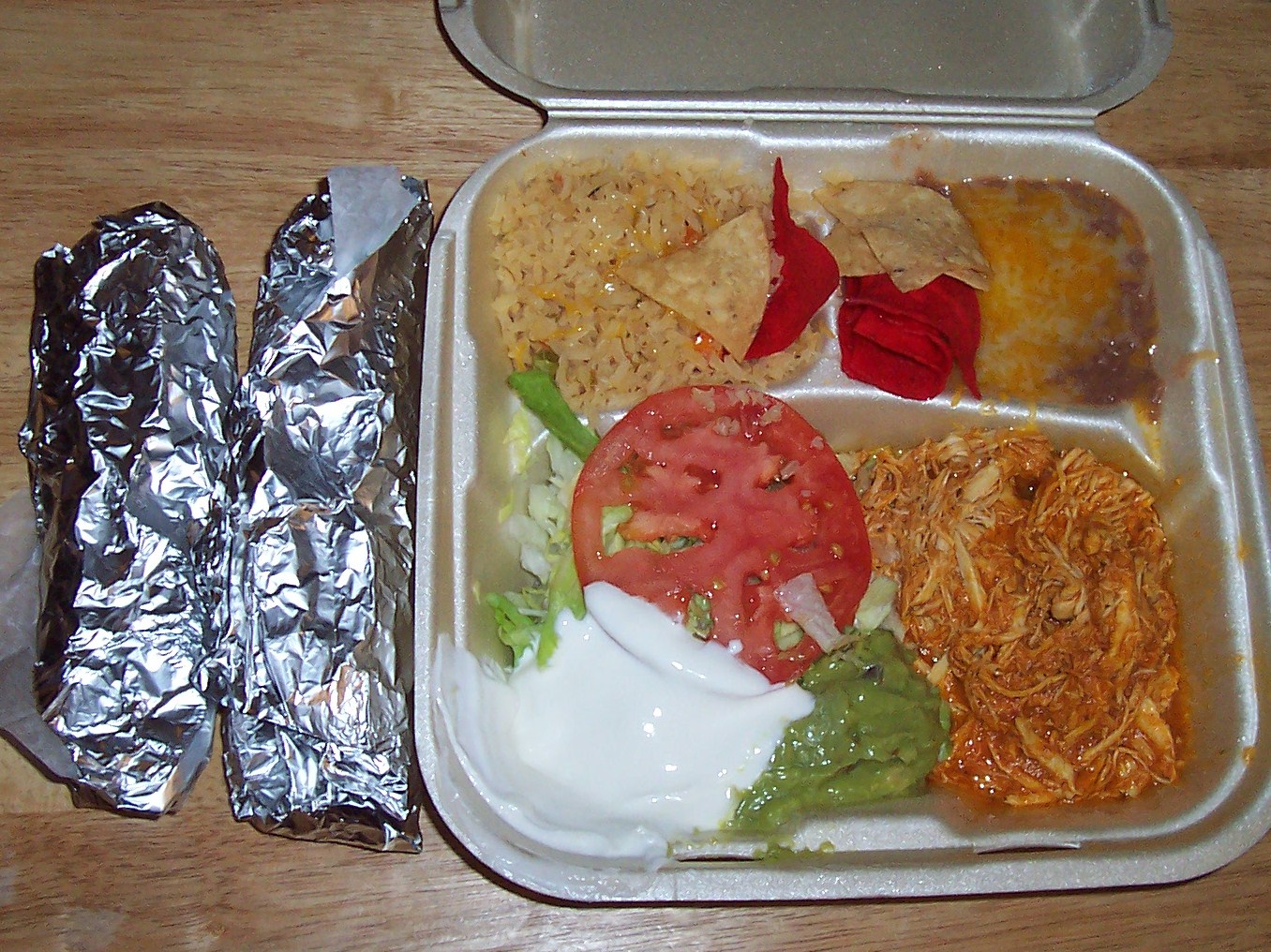 The Clipper Magazine publishes a 2-for-1 Coupon every other month.  It's worth using.
Related Links:
http://ocmexfood.blogspot.com/
http://www.blogger.com/profile/10926523379961771939