We're already liking this Cookbook and haven't made a recipe yet.  We'll be heading to one of our local Framers' Markets soon — It's in Corona Del Mar at PCH/Marguerite and will be reported about on Examiner.com.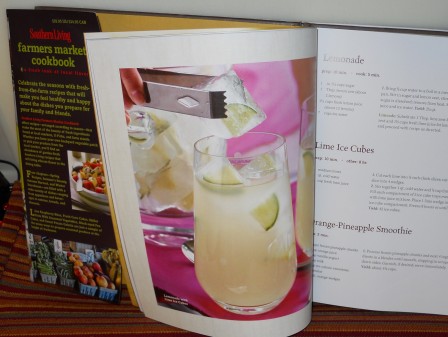 We look forward to sampling several recipes from this Southern Living Cookbook and will report about all here.  We've got to see what looks best at the local Farmers' Market and take it from there.  Until then, we think these Lime Ice Cubes (above) are worth mentioning.  They're so simple to make and memorable at a party, brunch, BBQ or just for fun.  Kids like 'em too.
* Nibbles of Tidbits is happy to be trying this Cookbook — Check back for future reports.