It started with our favorite Beef Brisket Sandwich at the Chuck Wagon — We love it!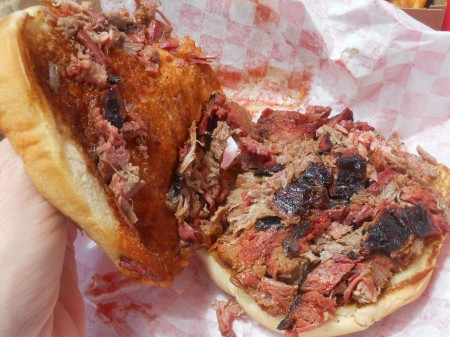 Admission and parking was FREE from Noon – 1PM.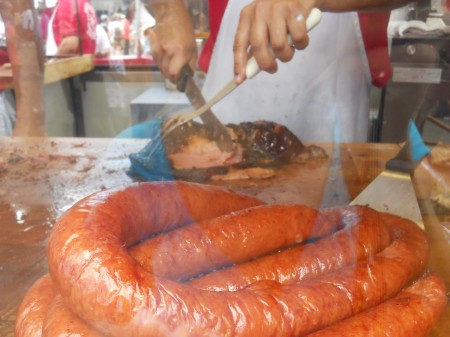 It was the busiest opening day we've seen.
The results of the Culinary Arts Competition (1st Show) are in and my Blondies won a First Place Ribbon.  Cool!  It made up for non-placement of my Fancy White Chocolate Flags.
$2 Samplings are available every Friday between Noon – 4PM.
We had a sampling of the Australian Battered Potatoes — One was plenty good.
Waiting for Ribs.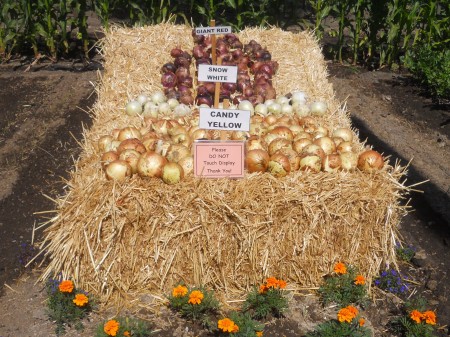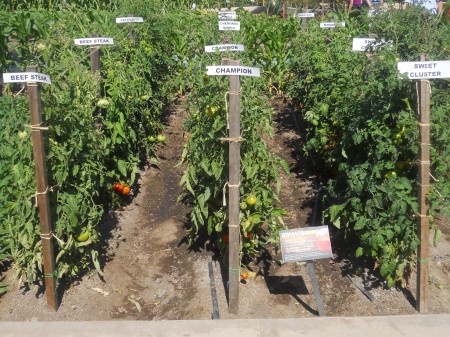 Tomato varieties for future reference.
The above table was entered in the Amateur Table Setting Competition.  We found it a crack up.  While most try to create something fancy or beautiful, this individual produced something (probably) more realistic and definitely comical with a Cat Food can vase and leftover Subway Sandwich napkins for to-go Pizza and basic Beer.  Brilliant but no ribbon.
Faces at the OC Fair — Cows, Goats, Pigs, Chickens and ours.  Chef Niece Bailee of Kids in the Kitchen also won a First Place Ribbon for her painting pointed out by my lovely Mom, Pamela.