Continuing our celebration of food in every color, the majesty of purple food and life is evident.
An inedible purple tree that inspires play.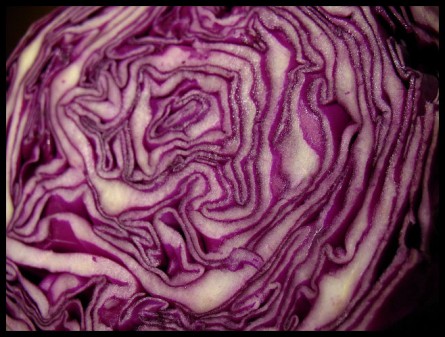 I've made a lot of Cole Slaw in my life and always appreciate having it around.
Which Eggplant do you like most?  Know yet?  I'm not sure.  Learn more here.
Are purple colored glasses better than rose colored glasses?
Do you think this Fish is scary, cute, funny, dorky, bucky, weird, sexy?  I'm not sure.
Purple Pepper exterior with a green interior — Green food is pictured here.
The Power of Purple Chart — Check out its benefits.
More about Potatoes and photo credits here — Purple ones can be mealy and bland, I think.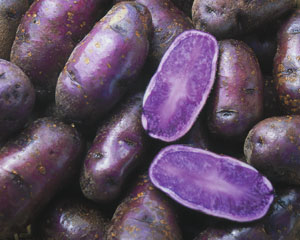 Have you tried Purple Carrots?  Purple food facts, Carrot and Pepper photo credits are here.
Another long road to walk down, though it looks far away from here.  Credit unknown.
Baby, baby, baby, what's it gonna beeeee?  The post title muse is here and on Purple Rain, a delicious album.  Hope not to see the one-eyed, one-horned Flyin' Purple People Eater.