Taco Asylum opened today at The CAMP.
Taco Asylum is technically presented in lowercase as taco asylum, but I just can't get myself to write it that way at the beginning of a sentence — Moving on, taco asylum offers unique, totally gourmet Tacos in an industrial styled setting at The CAMP in Costa Mesa.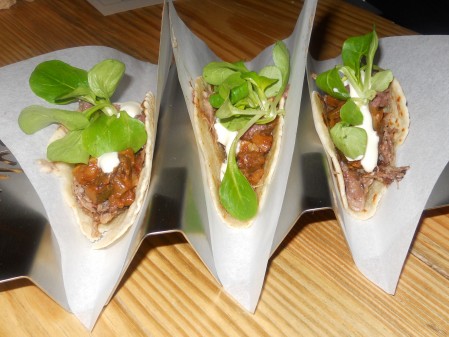 And Nibbles of Tidbits (we) luckily got to try most Tacos at a preview event.  Love that!  A few Tacos are pictured here, but you can see more and read about 'em on OCFoodies.com.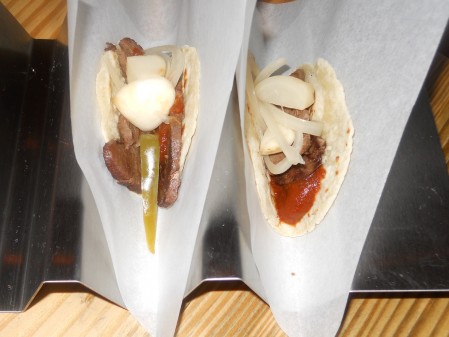 Our favorite was the Short Rib Taco with pickled Red Onions, Salsa Verde, Cotija Cheese and Cilantro, pictured top-most here.  The Corazon Taco with Confit Beef Heart is directly above.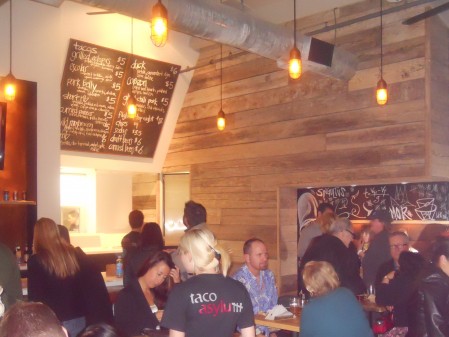 Peek inside the asylum.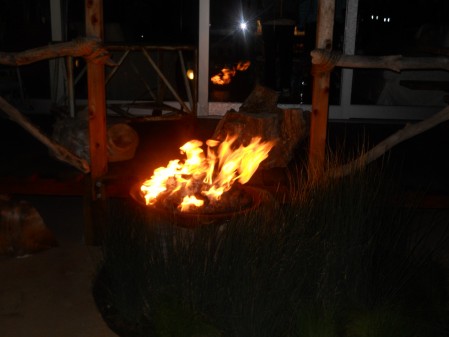 The CAMP is a cool place too, especially if you valet, as parking really sucks there at times.