I had one Banana left, too ripe to eat.  I like them fairly green.  Always on a quest to well utilize everything I buy, I turned a Banana into a Banana Soufflé.  Thank you Lord for blessing my hands and humble kitchen — A delightful Soufflé is minutes away.  Here's the recipe I used.
Since I only had one Banana, I halved the recipe, mashed the Banana and continued…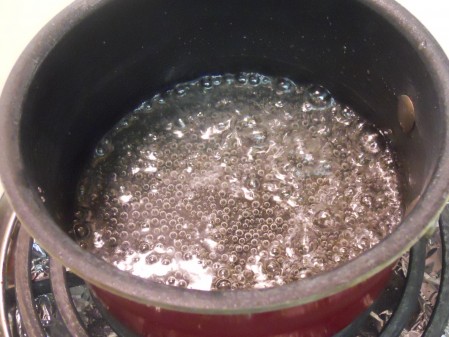 Boil Sugar and Water together to make a Simple Syrup, then set aside to cool.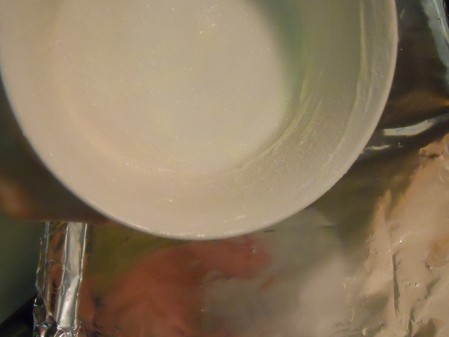 Butter and Sugar small or medium baking ramekins.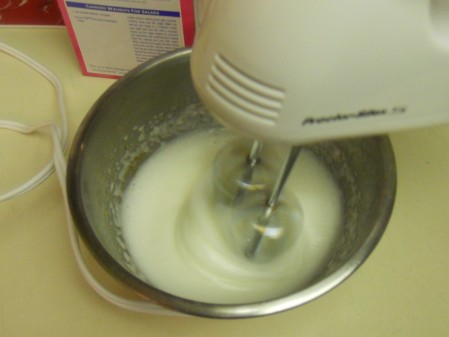 Whip Eggs Whites with Sugar and a dash of Salt until soft peaks.
Add the Simple Syrup to the mashed Banana, mix, then fold into whipped Egg Whites.
Ready to bake in the blurry photo above.
Voila — It's a beautiful thing. 
However, I discovered that I'd prefer Lemon, Orange, Raspberry or Chocolate.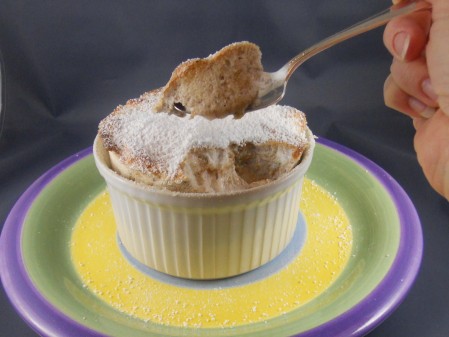 The Banana Soufflé was a bit rich for me, but it's amazing that it can be whipped up and cooked up quickly.  It only takes 10 – 12 minutes to bake, plus the time to assemble — As shown, it's simple, but looks impressive.  Here's the recipe posted by Sugar Laws. 🙂