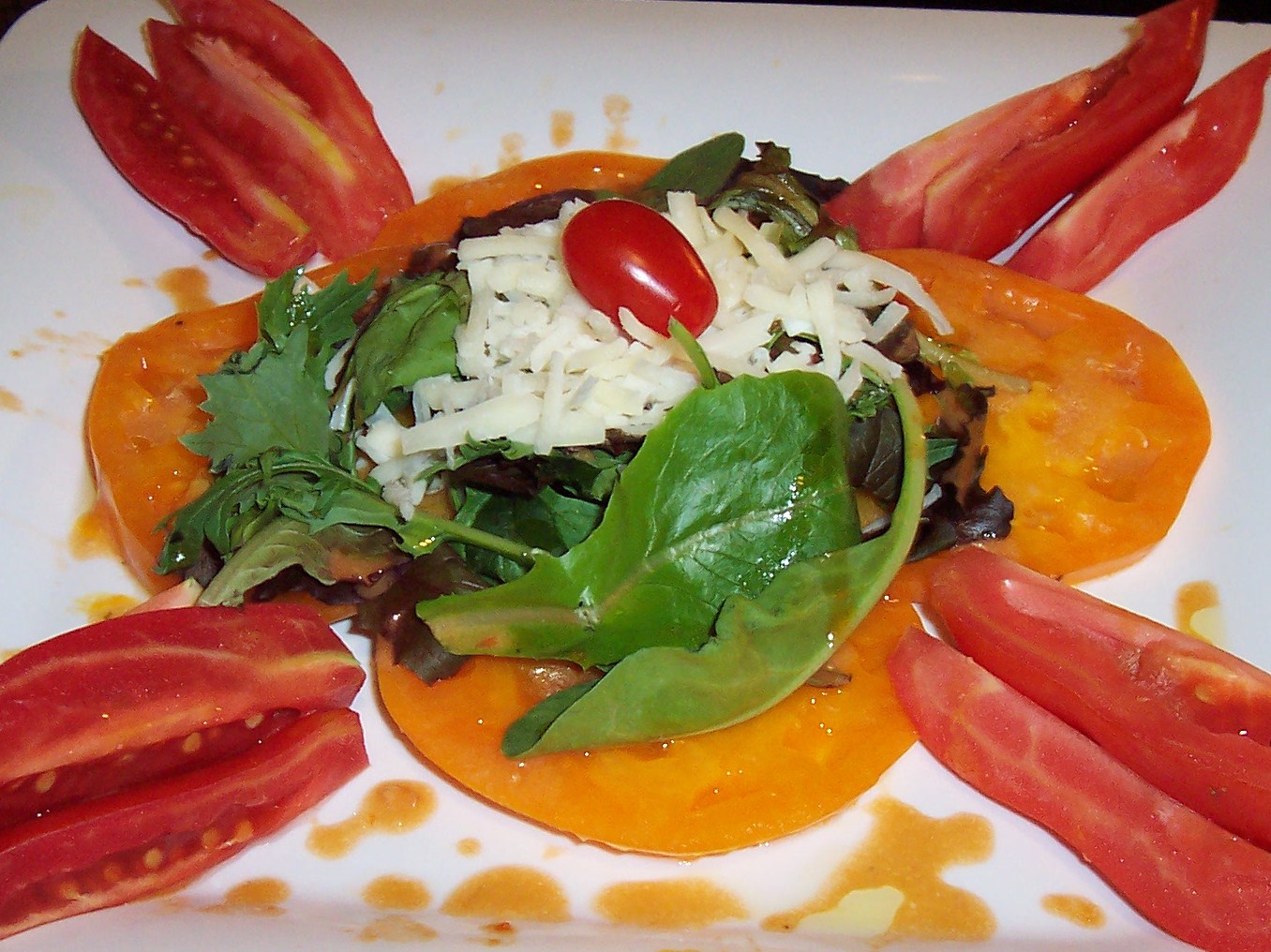 I should have ordered this, but mostly because it's so colorful, plus the Ranch Dressing wasn't great on our Side Salads.  The Lettuce was fresh, but (in our three opinions) if having Ranch Dressing it's hard to beat the taste of homemade/restaurant made Original Ranch Dressing.  Most others are too tart, thick, or just not good.  The one at Glen Ivy is okay, but a Salad is 100% better with any great dressing.
And I'm not a fan of the pre-made Sandwich waiting in the fridge.  We ordered a Turkey Sandwich and they just reached into the fridge, grabbed a Sandwich and handed it over the counter.  Cafe Sole´ looks better than that and should be.  They make their Salads fresh, so I was bummed to see the Sandwich.  
Since the Turkey Sandwich didn't look bad, we kept it, but later returned it when refrigerator flavor was detected.  Yuck.  I can't stand that taste.  We weren't looking for it, but unfortunately it was there. 🙁
On a brighter note, they make the Pizzas in a wood burning oven.  We had the Mediterranean Pizza with Caper Berries, Artichoke Hearts and Tomatoes, along with our mud bake, mineral bath, lounge in the pool, pedicures, pool aerobics, Wine and Bellini's.  It was a beautiful day!  Glen Ivy Hot Springs is a pleasing place to spend the day.  It's not inexpensive, so we were very happy to have $400 in Gift Cards.  We left with $1.24 remaining — Fabulous!
Related Links:
http://www.glenivy.com/index.php/resort/C18/