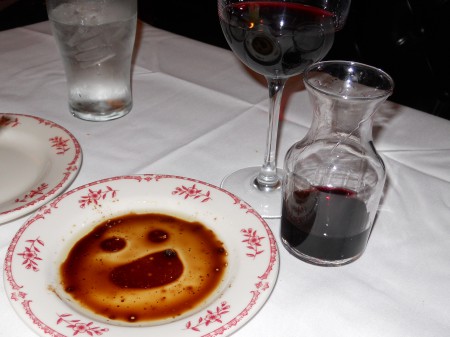 Have you heard about Marco's Meal For Two at Maggiano's Little Italy?
It's more like a meal for four than two, and it's only $39.95 any day at Maggiano's.
You choose any Appetizer, Two Classic Pastas and a Dessert (plus more later).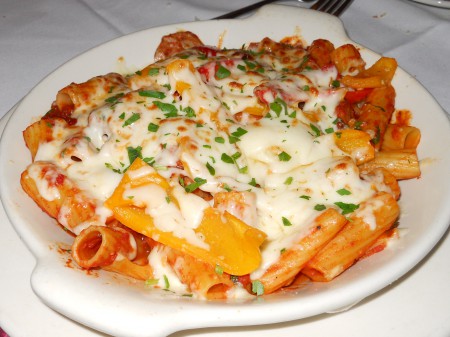 We opted for the Stuffed Mushrooms, Mom's Lasagna Marinara, Baked Rigatoni Pomodoro and Tiramisu — All was generous in size and amazing to eat.  We'd go back again for the same.
And as if that's not enough, you get to take home two additional Classic Pastas.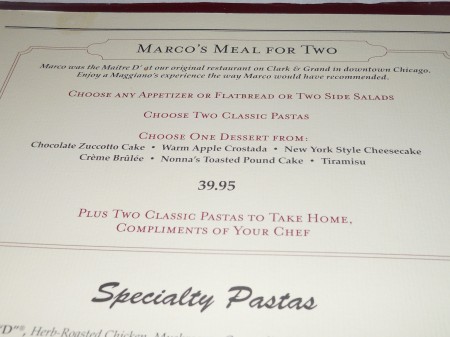 Further details are shown above — See MENU for Classic Pasta options.
Cheers to a wonderful Italian meal in Little Italy for dinner.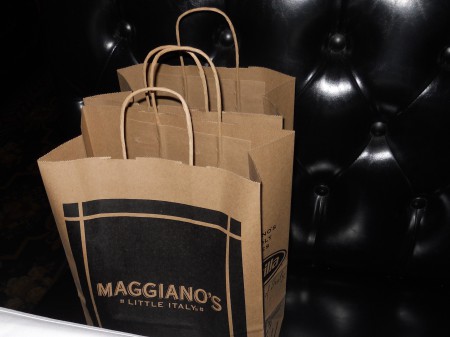 Two Take Home Classic Pastas, plus leftovers to enjoy a couple times after — A fine value.
The above was pegged an Oil & Vinegar Pac Man and post title includes a fictitious word inspired by another, who expressed Maggiano's is 'tops' in three other letters after the t.
So many love Maggiano's and I'm always reminded why — Fly me to the spoon and dish up.
Maggiano's South Coast Plaza yesterday and take away Eggplant Parmesan today.