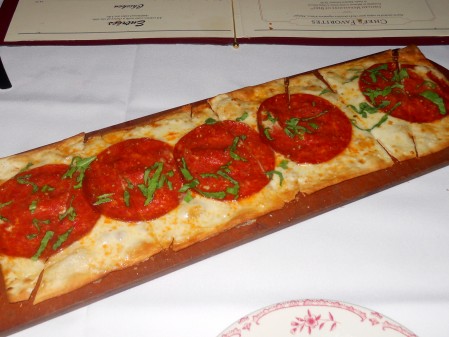 Upon each visit to Maggianos Little Italy, we're amazed that they're always so busy.  They still pack 'em in and we know why — Large portions, excellent Italian food, nice atmosphere, Sinatra music and great service.  This time we tried a couple new dishes, starting with the Pepperoni and Arugula Flatbread Pizza (above).  It's a seemingly simple appetizer, but very tasty.  We'll definitely get this appetizer again.
We also enjoyed the Veal and Mushroom Ravioli Al Forno, a Gnocchi and Shrimp Special, Sauteed Spinach and Strawberry Shortcake.  As usual, all dishes were fantastic.  We've never been disappointed after dining at Maggianos.  Click here to view other meals we've enjoyed in the past.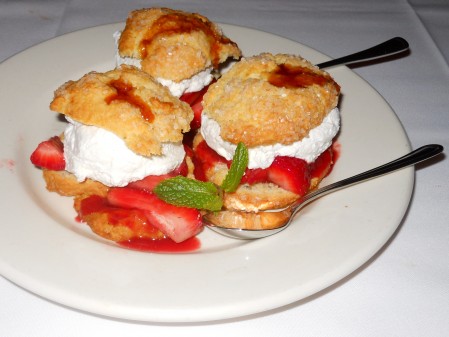 As previously noted, it's highly recommended that you make reservations, if you don't want to wait too long.  Even with reservations, we waited 20 minutes, which is fine with a Glass of Wine in hand.  Without reservations, the wait could be a couple hours on some nights.